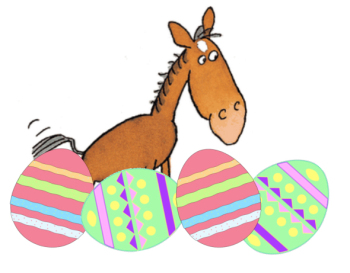 Happy Spring!
Looking forward to a great horse show! We welcome Bill McMullen, 'S' and Michael Poulin, 'S' as our judges this weekend. It is wonderful to have two 'S' judges.
To say the least, the past year has been quite challenging. With the Covid-19 pandemic, USEF placed so many restrictions and protocols that at times I wondered if we could even have a horse show. You all stepped up and followed the protocol requirements. I am so proud to have such caring people entering my Orlando Dressage
shows! We were not shut down and I haven't received any protocol fines from USEF or USDF. Thank you!
Now we have another challenge. The following is a partial email from USEF.
"A recent outbreak of an aggressive strain of the neurological form of Equine Herpes Virus (EHV) has been reported on the European mainland. There are no current EHV-1 outbreaks related to the Valencia competition evident in the U.S. at this time, but USEF is recommending members take important steps to protect their horses. USEF is working closely with competition organizers and veterinarians to ensure we are as prepared as possible for a potential outbreak in the U.S."
Thanks heavens, the reported cases in Ocala were not of the European strain and they have been contained with no new cases being reported. Still, I want to take every precaution possible. We will be implementing empty stalls or tack stalls between barn groups. The stall chart looks odd at times, I have wrapped barn groups around the corners of the barns so that horses that are back to back and nose to nose are from the same barn community.
Please don't move stalls, especially tack stalls. If you feel the necessity to move your horse, please contact the office for other options.
We will make every effort to keep our horses and competitors safe.
Take care,
Gayle Witty
Orlando Dressage, Inc.
Professional, Yet Friendly!